The leader in networking equipment for home and small and medium businesses will showcase its range of AV products at the ISE in Barcelona, ​​including the new NETGEAR M4250 desktop models and the Engage Controller software solution.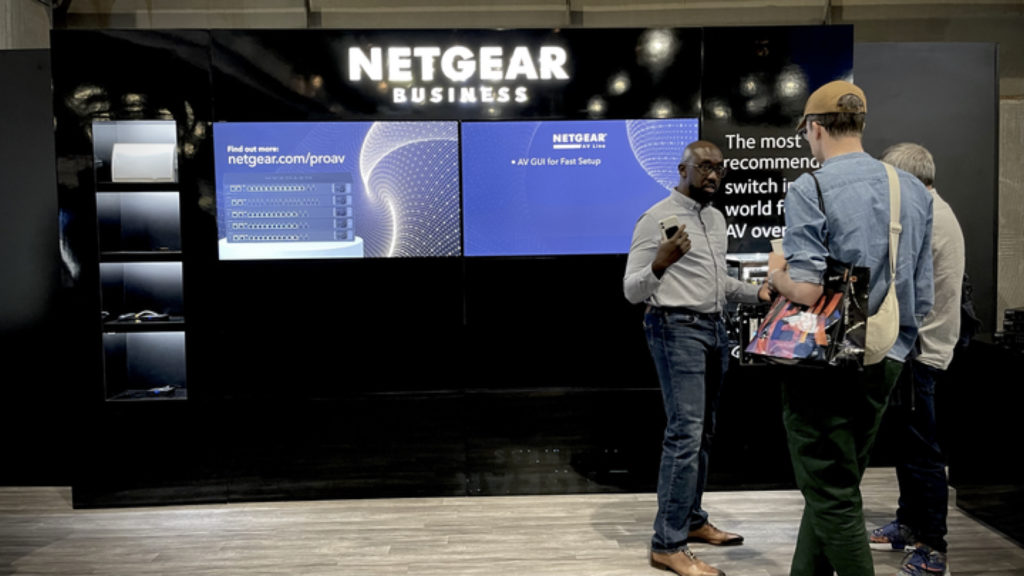 © Nathalie Klimberg
To address the wide variety of issues, NETGEAR has expanded its range of switches specifically for audiovisual applications with 3 new series: M4250 (Gigabit), M4300 (10 Gigabit) and M4500 (100 Gigabit). These three new AV over IP products and the new NETGEAR Engage Controller application – building on the success of the revolutionary GUI at the heart of the M4250 Series Managed Switches – will be showcased on the booth.
The NETGEAR M4250 AV Line Series switches are the industry's only switches with an innovative AV-oriented graphical user interface. No more complex menus with computer jargon that are difficult for most users to understand, the AV graphical interface offers a simple and easy-to-use approach based on models specifically designed for switch configuration. This optimization allows AV integrators and installers to fully focus on their projects without having to worry about configuring network settings for their AV application. In addition, it saves energy and time usually spent learning interfaces and setting up network switches.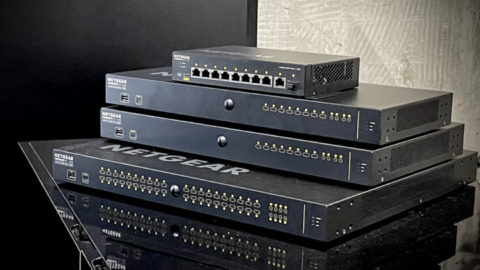 New Engage Controller Software Solution
The new NETGEAR Engage Controller application is part of this simplification approach by providing an equivalent level of configuration for all M4250 or M4300 series managed switches. With just a few clicks, users can configure their switches for all their AV over IP installations, ranging from signage and digital signage to entertainment venues, meeting rooms and corporate lobbies, not forgetting special education and more.
This new free standalone software solution for Windows, Mac and Linux, available next month, allows users to configure and operate NETGEAR switches designed for AV over IP.
The M4250 desktop model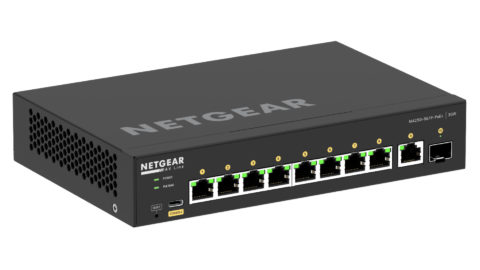 The show offers the manufacturer the opportunity to launch two new desktop switches in the M4250 family, which take advantage of a compact size and simplified installation in environments where space is limited. These new products reinforce NETGEAR's commitment to the AV over IP market… A market that is exploding with the ability to deliver high-quality, low-latency video and audio over an IP network.
Since its launch, the M4250 AV Series of Managed Switches has set a new standard that sets the standard in the Pro AV industry, thanks to an AV-focused design, a unique graphical interface and the same out-of-the-box features that are also offered. by M4300 and M4500 connectors. From conference rooms to digital signage, the new desktop-sized M4250 models are small enough to fit behind a monitor or under a conference table, so you can enjoy full functionality without sacrificing the power required for installations.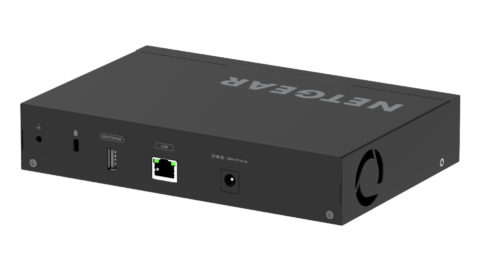 Additional features:
Designed for audio installations, the new M4250-9G1F-PoE+ (GSM4210PD) is fanless and equipped with 8 Gigabit PoE+ ports and another standard Gigabit port, as well as an SFP port for uplinks.
The M4250-8G2XF-PoE+ (GSM4210PX) is equipped with adjustable fans and 8 Gigabit PoE+ ports and 2 additional SFP+ ports for higher bandwidth uplinks required in video installations.
† NETGEAR has continued to support the evolution of the Pro AV world, and more specifically the advancements in AV over IP installations that are transforming the field of capabilities in our industry. said Laurent Masia, NETGEAR's director of product line management for managed switches. † The latest example to date that demonstrates our commitment to this field is the combination of new switches that completes our offering while providing an entirely new configuration designed for Pro AV applications. †
Multiplying Pro AV Partnerships
At this ISE, NETGEAR collaborates with more than 180 Pro AV technology partners from industry leaders and AV over IP visionaries. More and more manufacturers of terminals, displays, cameras and cabling are turning to NETGEAR to ensure full compatibility through extensive testing and mutual certification…