OpinionsFor this series, journalist and director Stefania Rousselle takes to the streets of France with a simple question: "How are you? This week, Stéphanie Viguié, 49, family assistant, caregiver and cleaning lady in Villefranche-de-Rouergue, in Aveyron.
" I was 20 years old when the Miss France Committee decided to host the Miss Midi-Pyrénées election here in Villefranche-de-Rouergue. The problem is that no girl from the city showed up for the competition. Alain, the organizer of the venue, nevertheless told himself that it was a bit silly to organize something and not have a candidate from Villefranche. Me, it's true that with my dad's construction steel business, I was a little known around here. So Jean-Paul, one of Alain's friends whom I knew very well, came to see me: "Come on, Stephanie, sign up! – Listen to me. I want to join, but who's on the jury? Because I do not want to be elected. Sequins, heels, that was not my thing. My thing was sports. It was basketball. I did the French championships, all that. I had short hair. I was not a Barbie, I did not have blue eyes. "But yes, don't worry, I'm with you the jury, we must make sure that you are not elected. " Well, it did not miss. I found myself Miss Midi-Pyrénées. What the hell is this? Here I am off to Euro Disney for the preparation course for the Miss France pageant. But also at the dog show, doing fashion shows, going to parties where there are only old snocks. What the hell was I doing there? Well, I did not win, but I suspected it.
"My husband went with me because I was the woman to have. I was the miss"
It was around the same time that I met my husband. He went with me because I was the woman to have. I was the miss. We got married, I was 26. I had my two children very quickly. But as soon as the little one was 6 months old, I decided to have a separate room. Because he went out a lot, he went to clubs he drank. I learned he would look elsewhere and I did not want any shit, no, but oh! Two or three times he came home drunk and tried to break open my door to have sex. It was pretty violent what I was experiencing. I weighed 45 kilos when I met him and I went up to 110 so I was not feeling well with him. "You're a big cow, you're a big shit, you're worth nothing." He spent his time telling me. And that for sixteen years – until he left with another, younger one.
A side life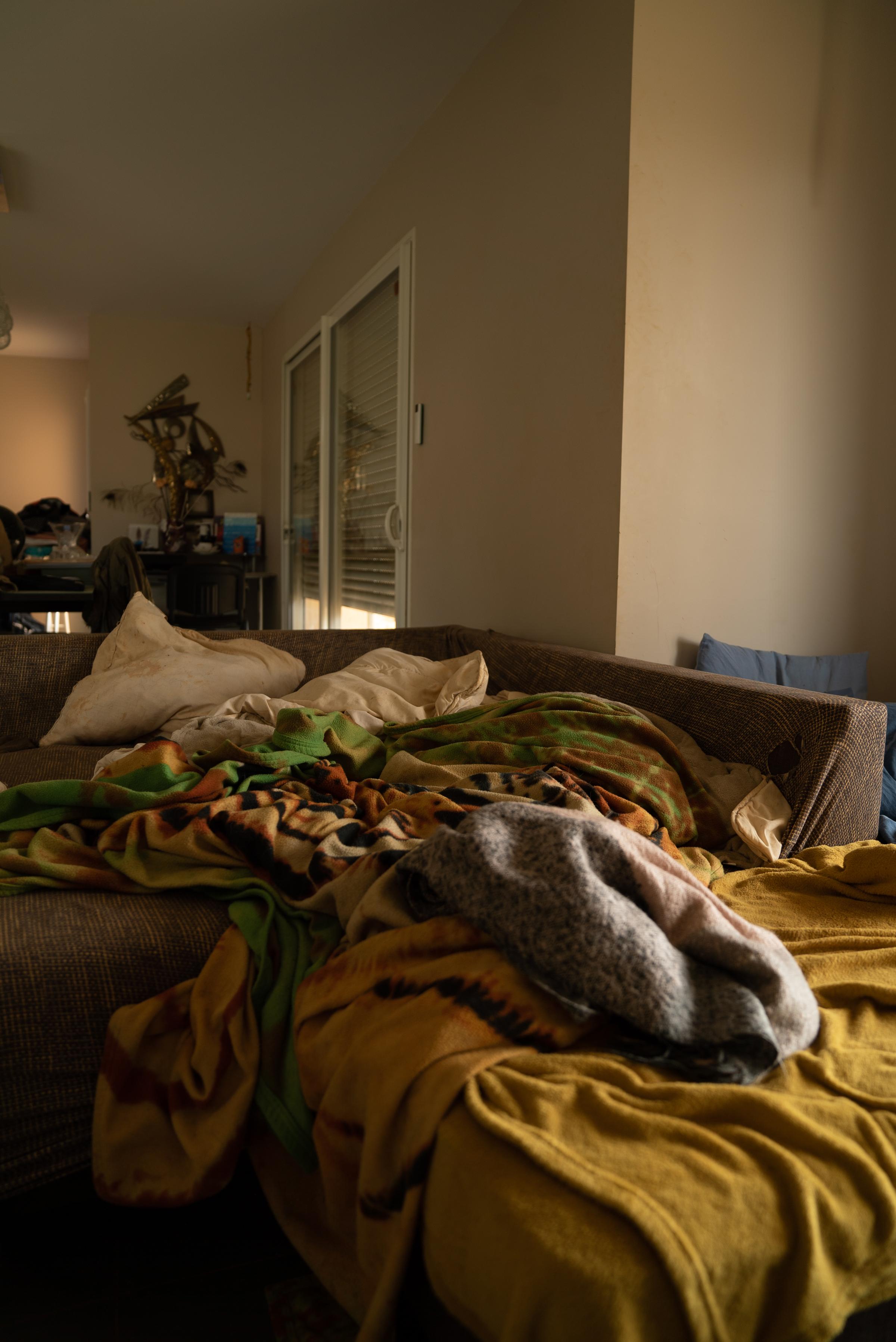 My father was also a womanizer. Style, when I was 12, he kept me informed of all his romantic escapades. For my mother's birthdays and for Christmas he gave me his card and said: "Well, come on, you have to buy a present for your mother anyway, I do not like her." And why did he live with her? Because it was like many men, he would not be alone. But in the end, my dad and I got along well. Apparently I look a lot like her mother, I have a bit of the same traits. I worked with him in our construction steel business. I did the accounting, the recruiting, all the paperwork, I loved it. But when I had my children, my father did not realize that I had become a mother, that I had a life next door. I did not want to upset him, so I kept working. I spared, as they say, the goat and the cabbage. My kids, I did not see them, they were ten hours a day with nanny. Then the business started losing revenue and my dad would not listen to my advice. It got complicated between us. We ended up being put in forced liquidation. And in court, my father did not even carry his balls to say that he was as responsible as I was in all this. He preferred to blame me. For a very long time after that, when I saw him, I either vomited or had diarrhea. Like with my husband.
You have 74.3% of this article left to read. The following is for subscribers only.